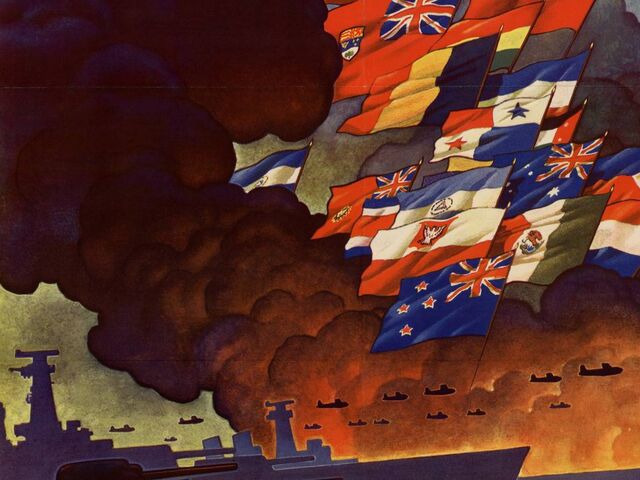 United Nations forms!
Edit
"It is through peace that mankind can prosper and culture can flourish. When that peace is threatened, it is a foregone conclusion that many will band together to fight for it, moreso if the lives and liberty of their citizens face jeopardy by the intentions of their neighbours' expansionist pretensions."
America and Britain form an alliance.
File history
Click on a date/time to view the file as it appeared at that time.
Ad blocker interference detected!
Wikia is a free-to-use site that makes money from advertising. We have a modified experience for viewers using ad blockers

Wikia is not accessible if you've made further modifications. Remove the custom ad blocker rule(s) and the page will load as expected.