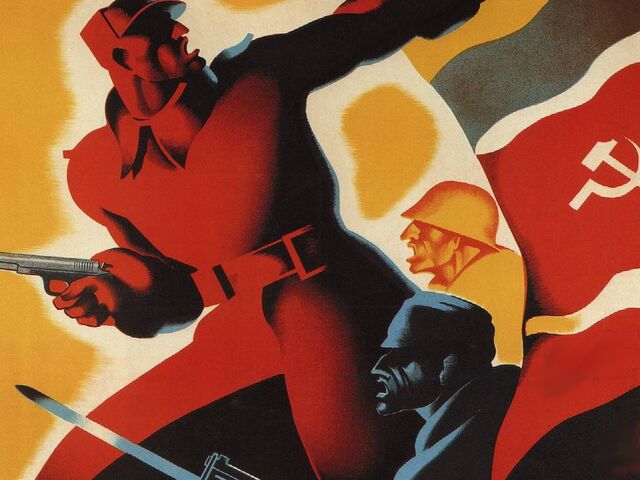 Sixth World Congress!
Edit
"Despite the bloody terror of the bourgeoisie, the Communists fight on in the firm conviction that the victory of the proletariat is inevitable and cannot be averted. Being the guardians of the Revolution, the Soviet Union have now decided to seek to influence the working classes and influence trade unions in an attempt to free the common man from the bondage imposed upon them by their native governments."
Forms after 1927 stock market crash.
Comintern expands!
Edit
"The abuses of the bourgeoisie can only be tolerated for so long. Now, the free peoples of the world have united to resist economic immiserisation and the attempts of the capitalists to persist in their exploitation of the proletariat."
A second nation joins the Soviet Union as a peacetime ally or a satellite.
File history
Click on a date/time to view the file as it appeared at that time.
Ad blocker interference detected!
Wikia is a free-to-use site that makes money from advertising. We have a modified experience for viewers using ad blockers

Wikia is not accessible if you've made further modifications. Remove the custom ad blocker rule(s) and the page will load as expected.