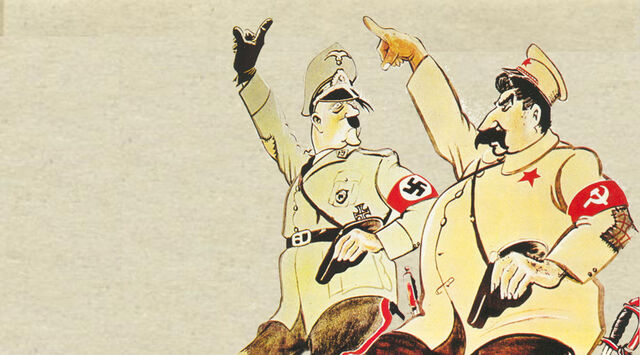 Molotov-Ribbentrop Pact!
Edit
"Of all events to happen, the most unthinkable has just occured —once ideological enemies, Germany and Russia have put aside their differences and have pledged passive support for each other. The rest of Europe can now only look on with trepidation at what this alliance might mean for world peace."
File history
Click on a date/time to view the file as it appeared at that time.
Ad blocker interference detected!
Wikia is a free-to-use site that makes money from advertising. We have a modified experience for viewers using ad blockers

Wikia is not accessible if you've made further modifications. Remove the custom ad blocker rule(s) and the page will load as expected.